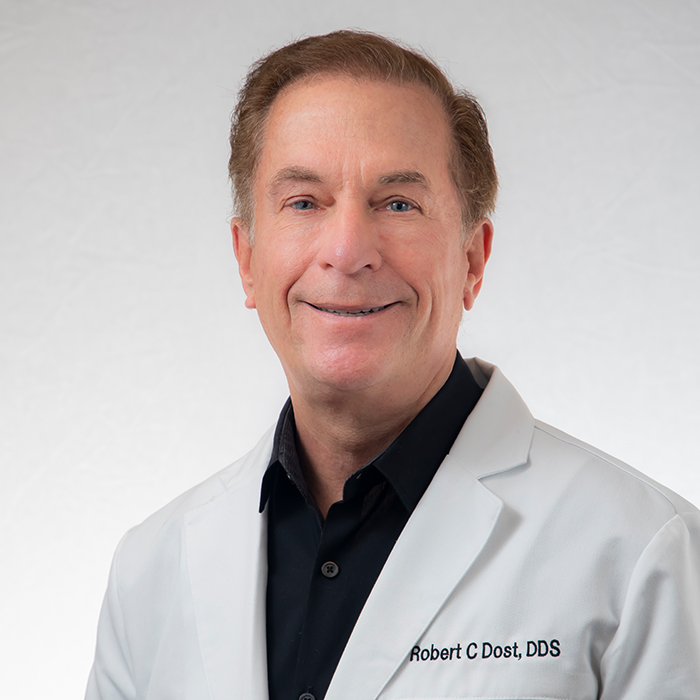 Dr. Robert C. Dost offers quality dental care for adults and children in the Woodbridge, Virginia area at his private practice, Dr. Robert C. Dost & Associates. His 30+ years of experience in advanced training has provided him the knowledge and skills needed to provide comprehensive dental care to all his patients.
Dr. Dost started providing dental care in Woodbridge in 1981. He has expanded the types of dental care he offers, so patients can count on receiving treatment for a wide range of dental problems using modern practices and techniques, implants, Invisalign and cosmetic dentistry.
Although he's had his dental degree for several years, that hasn't stopped him from learning. Dr. Dost continues to stay on top of the latest techniques and practices in the dental field. In fact, he recently did a Dental Implant Residency program that's associated with Johns Hopkins University. During this residency, he studied dental implants in detail, and now provides this treatment for his Woodbridge patients. Dr. Dost also participated in a five day bone grafting symposium where the latest techniques were presented.
Dr. Dost doesn't just provide professional dental care for his regular patients. Since he loves being able to support the Woodbridge community, he also offers free care on a monthly basis to patients in need at Prince William County Free Clinic. When he's not helping patients achieve a healthy smile, Dr. Dost spends his time with his family, which includes his spouse and four children. He also has some exciting hobbies, including scuba diving and skiing and photography.