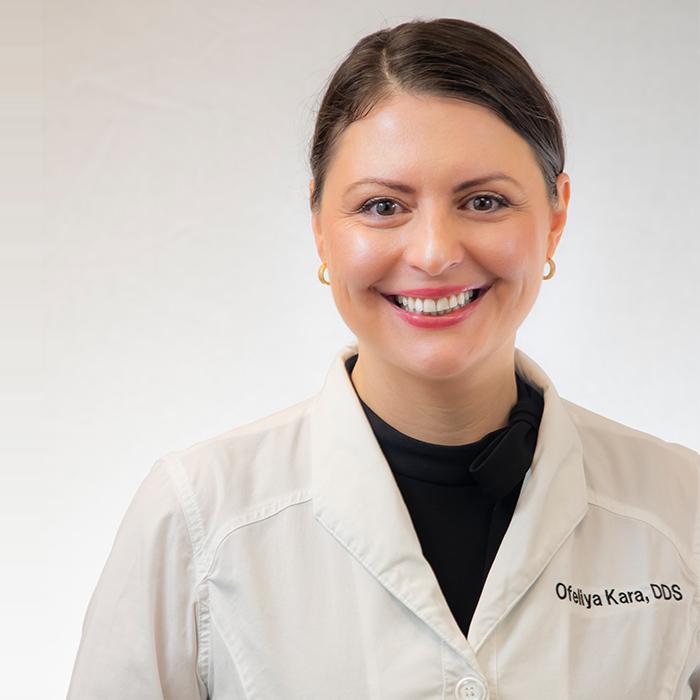 Dr. Ofeliya Kara provides dental care for patients in Woodbridge, Virginia at Dr. Robert C. Dost & Associates. Dr. Kara recently began offering dental care at this practice after receiving her Virginia accreditation for licensure. Before that, Dr. Kara worked in a private practice in Moscow and moved to the U.S. in 1999 to provide patients in the states with quality dental care. Her career as a dentist started in 1997 after she earned her degree from the Moscow Medical Stomatological Institute.
Dr. Kara is committed to making sure she can provide her Woodbridge patients with dependable care. In order to do this, she takes continuing education courses in dentistry and participates in dental study clubs. This helps her stay informed on the latest treatments and practices in dentistry. For example she recently completed a two-year residency program, called The Advanced Education in General Dentistry, at NYU Lutheran Dental Medicine in 2016.
Dr. Kara speaks both English and Russian fluently. When she's not providing dental care or furthering her dental education, she spends time with friends and explores Woodbridge and the surrounding areas. She also loves dining out and going to the movies.